Welcome to our New Website!
Welcome to the new website of the New Mexico Christian Children's Home!  You will notice several new items on our website.  Our home page is designed so that you can scroll down, see and visit the individual pages of each of our three causes:  Residential Homes, Adoptive Homes and Single Parent Homes.
The About Us section gives you our history, financials, Board of Directors, etc.  Check out the What We Do section under About Us and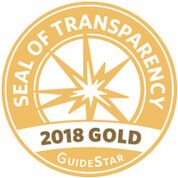 you will learn about the 4 areas that support our ministry.  Our example comes from Scripture and our goal is to raise our children according to the pattern of Jesus in Luke 2:52.  "Jesus grew in wisdom, stature and in favor with God and man."  These four areas – Recreation and Fitness (Stature), Extended Learning (Wisdom), Farm and Livestock (Favor with Man and Creation) and Spiritual Life (Favor with God) are the foundations of our care.  We do our best to make sure our children grow up healthy, educated and wise, but we also want them to learn the social skills that will help them get along with others.  Our main goal, of course, is that they learn to have a relationship with their Heavenly Father and His Son, Jesus.

While you are visiting our website, please check out the You Can Help section.   This section gives you all the ways you can partner with us to help children and families.  Our updated Donate page provides you a variety of options to support the Home.  You can support a specific aspect of our ministry or give to the General Fund and allow us to put your gift where it is currently most needed.  In the Immediate Needs section you can arrange to ship items that we currently need through Amazon or Walmart.com.  If you shop with Amazon, please use smile.amazon.com and select us as your charity.  This way we will get a donation back through Amazon for your shopping.  Would you like to volunteer at the Home?  There are a variety of volunteer opportunities in the Volunteer section.  Have you ever considered working with us at the Home as a House Parent or in some other capacity?  Check out the Work For Us section to see current openings and opportunities to work with us in this great ministry!
This is a quick over


view of what you will find on our new website.  We hope you enjoy it and will partner with us to help children and families in need.  God bless you for your commitment to helping children!