Leadership
The New Mexico Christian Children's Home is guided by a Board of Directors.  The Board members meet quarterly and remain involved throughout the year.
NMCCH is led by an Executive Director and Leadership Team consisting of five Departmental Directors. 

Executive Director
Rod Self

– 38 years
Dir. Single Parent Homes
Bill Marshall

– 7 years
Dir. Residential Homes
Gary Cox

– 12 years
Dir. Health & Education
Diane Cox

– 12 years
Dir. Adoption Program
Patricia Miller

– 3 Years
Campus Manager
Darwin Culpepper

 – 33 Years
Dir. Special Operations
Janice Culpepper

– 33 Years 
Farm & Livestock Manager
Rick & Lori Daniell

– 14 years
Dir. Planned Giving
Jack Self

– 59 Years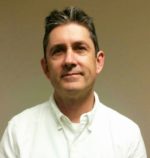 Aaron Goodman

– 1 year
Dir. Bus. Operations


Allen Mann
Dir. Public Relations
BE PART OF THE SOLUTION.